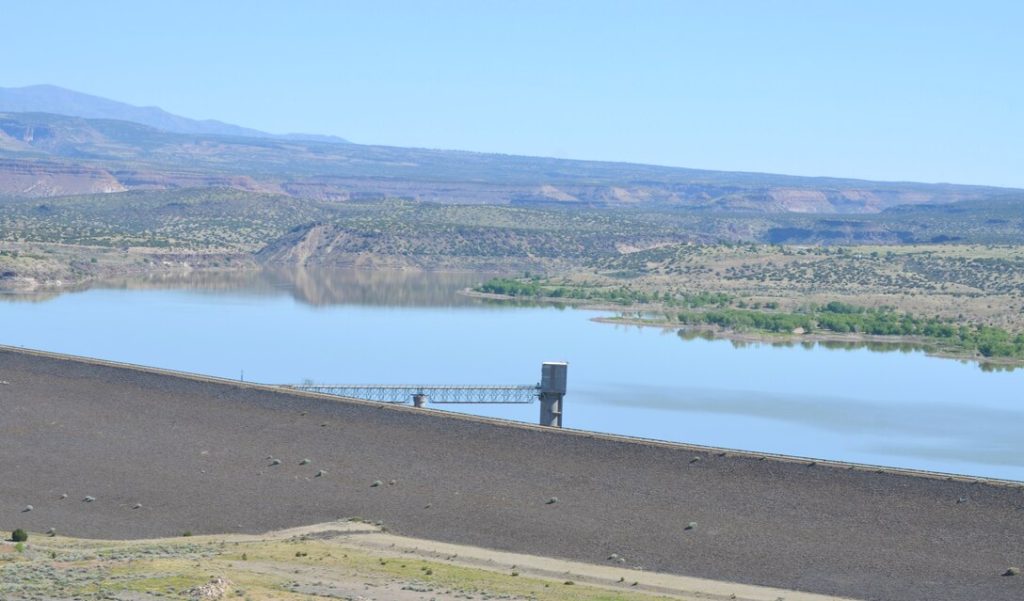 The Mid Rio Grande Conservancy District, created in l923, manages the amount and timing of water flow in the mid Rio Grande for both irrigation and flood control. In 1935 it built the El Vado Dam and reservoir to store water and also has four smaller diversion dams which it maintains. The district is in parts of Sandoval, Bernalillo, Valencia, and Socorro Counties. The MRGCD works with the New Mexico Office of the State Engineer, and federally with the Bureau of Reclamation, as these three agencies have responsibility for the amount and uses but not the quality of our water.
District boundaries are different than county boundaries and in general consist of properties close to the river. They are mapped and appraised separately, and only people living in the district pay taxes to MRGCD. These are collected by the county clerks. These taxpayers are also the electors of the MRGCD Board of Directors, voting in elections held separately from the general elections.
MRGCD uses its tax money to maintain the various dams, levees, and channels in the district. Some of the money goes toward recreation. In the Albuquerque area alone, there are more than 300 miles of paths along irrigation channels for hiking and biking. MRGCD also helped establish the Nature Center State Park, Tingley Beach Park, and the Rio Grande Valley State Park by providing land.
Recently, MRGCD has had to delay startup of irrigation to April as the district is in debt to Texas for 100,000 acre feet of water to Elephant Butte where, by legal compact, Texas water begins. El Vado dam is the main storage place for MRGCD water. The dam needs repairs to get it back to full capacity and these began this year. MRGCD also delivers the agreed upon amounts of water from the "Prior and Paramount" 1928 Congressional Act, to the six pueblos in the district.