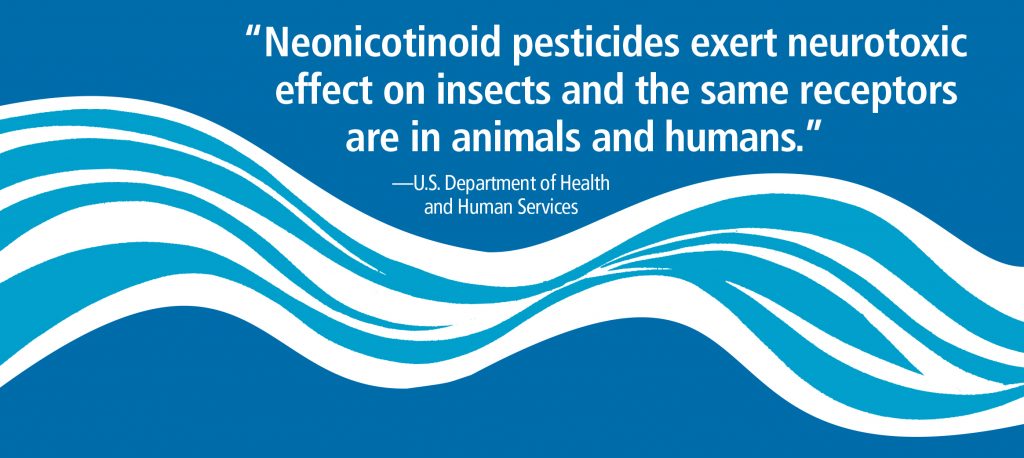 Pesticide is an overarching term meaning a compound which kills fungus, bacteria, insects, or weeds. Insecticides target insects while herbicides target weeds. In this article, we address two pesticides, glyphosate and neonicotinoids, that have widespread deleterious effects on humans and ecosystems. Manufacturing of these pesticides continues unabated, with profits soaring while plant, animal, and insect life are plummeting. At the end of this article, you'll find recipes for natural pesticides you can make yourself.
Monsanto brought the herbicide glyphosate (found in Round Up and 750 other products) to market in 1974. In 2015, the World Health Organization commissioned a study of glyphosate. Scientists from eleven countries reviewed a growing body of literature and came to the conclusion that the herbicide was a probable carcinogen with a strong link to non-Hodgkin lymphoma. They also found evidence that it causes DNA and chromosome damage in humans. Now many countries in Europe have banned glyphosate use.
Glyphosate also may be implicated in the global drop in bee populations. Ninety percent of our food crops are pollinated by bees. Bee numbers have decreased in the U.S. by 60% and in Europe by 30%. One of the suspected causes is that glyphosate is toxic to enzymes found in the stomachs of bees. When the microbiome of the bee's stomach is weakened, the bee becomes more susceptible to disease and premature death.
Pesticides with neonicotinoids were first marketed by Bayer in the 1990s; today, neonicotinoids are the most widely used class of insecticides world-wide. They are also having a devastating effect on bees and other beneficial insects. When sprayed on plants, neonicotinoids are absorbed by the plant and then contaminate the pollen and nectar. Harmful levels can remain in the environment for months. Neonicotinoids cause queen bees to be infertile and also causes difficulties in flight and brain function. The European Union banned the use of three neonicotinoids and are monitoring beehive numbers and health. In the U.S., Fish and Wildlife banned their use in Wildlife Refuges, but this ban was rolled back by the previous administration. During the 2021 New Mexico legislative session, Senator Mimi Stewart introduced a bill which would have provided some protections from exposure to neonicotinoids, but the bill did not pass.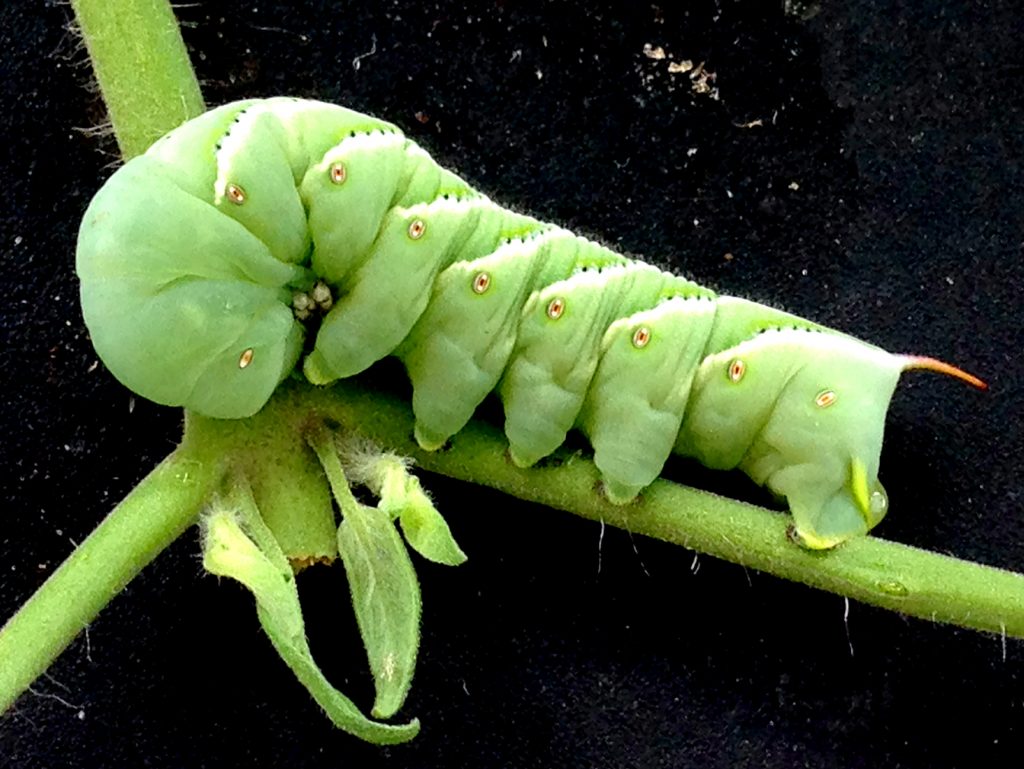 Most insects have a beneficial role in nature, especially pollination, and most plants are beautiful or edible. We want both insects and plants; their survivals are intertwined with our needs. An example of the insect/plant relationship in our watershed is the tomato worm, the hawk moth, and the Sacred Datura plant. In one night, the big, green, juicy caterpillar can denude four or five branches of a tomato plant. This larvae stage metamorphosizes into pupae and then the hawk moth. With a nearly four-inch wingspan, this giant moth is the only pollinator for the Sacred Datura, also called Jimson or Loco Weed. The latter is used globally for medicines and purposefully cultivated in Germany, France, and parts of South America to treat various illnesses such as asthma, hallucinations, toothaches, and even dandruff. If you discover a tomato worm and there are white spikes coming out of its body, a parasitic wasp will have already laid its eggs, and soon the worm will be eaten by the wasp larvae. No need to do anything! In fact, the soon-to-hatch wasps will clear out the rest of your tomato worms. However, if the tomato worm doesn't have white spikes, you might want to kill the caterpillar; after it finishes your tomatoes, it will move on to your eggplants and peppers.
Continue reading