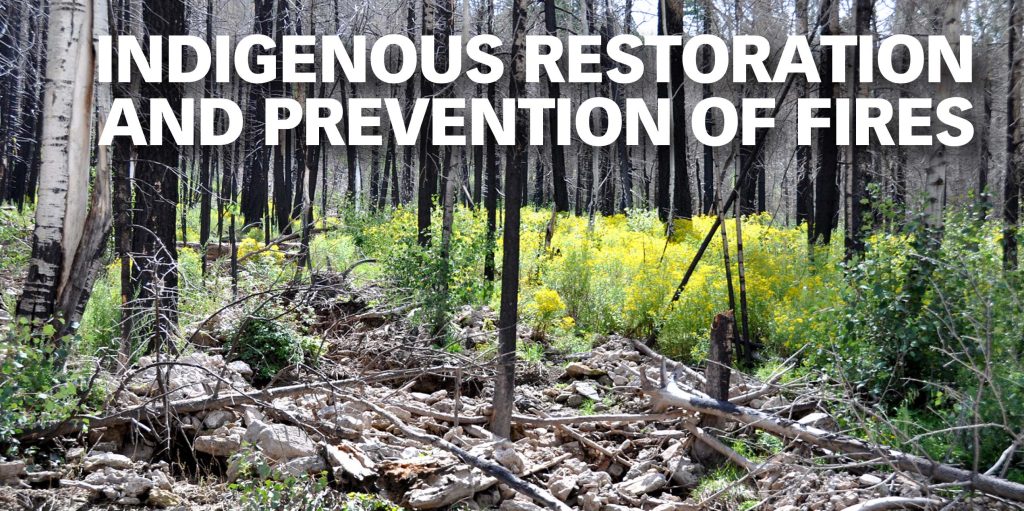 Forest management has been a part of indigenous cultures since time immemorial. That has included selective harvesting of trees to maintain a balance of young and old, leaving enough food to meet the needs of wildlife, encouraging animal grazing in forests to keep the underbrush cleared, and allowing naturally-caused fires to burn. Currently, native nations that share geography with New Mexico have been working to restore land post-wildfire.
For years, the Santa Ana Pueblo has been collecting and germinating seeds of native plants. They sell these shrubs and trees at their store in Bernalillo. They also evaluate post-burn areas for the Forest Service, recommend the types of trees and shrubs that will grow well to reclaim an area, and respond to Requests For Proposals (RFP)s to provide the Forest Service with plants. Their nursery can provide plants in eight-inch trainers which take a year to mature in the nursery, one-gallon which mature in two years, five-gallon which mature in three to four years, all the way to 15-gallon containers which mature in four to six years. The bottom line is that it takes time to grow stock to reclaim forests after fire.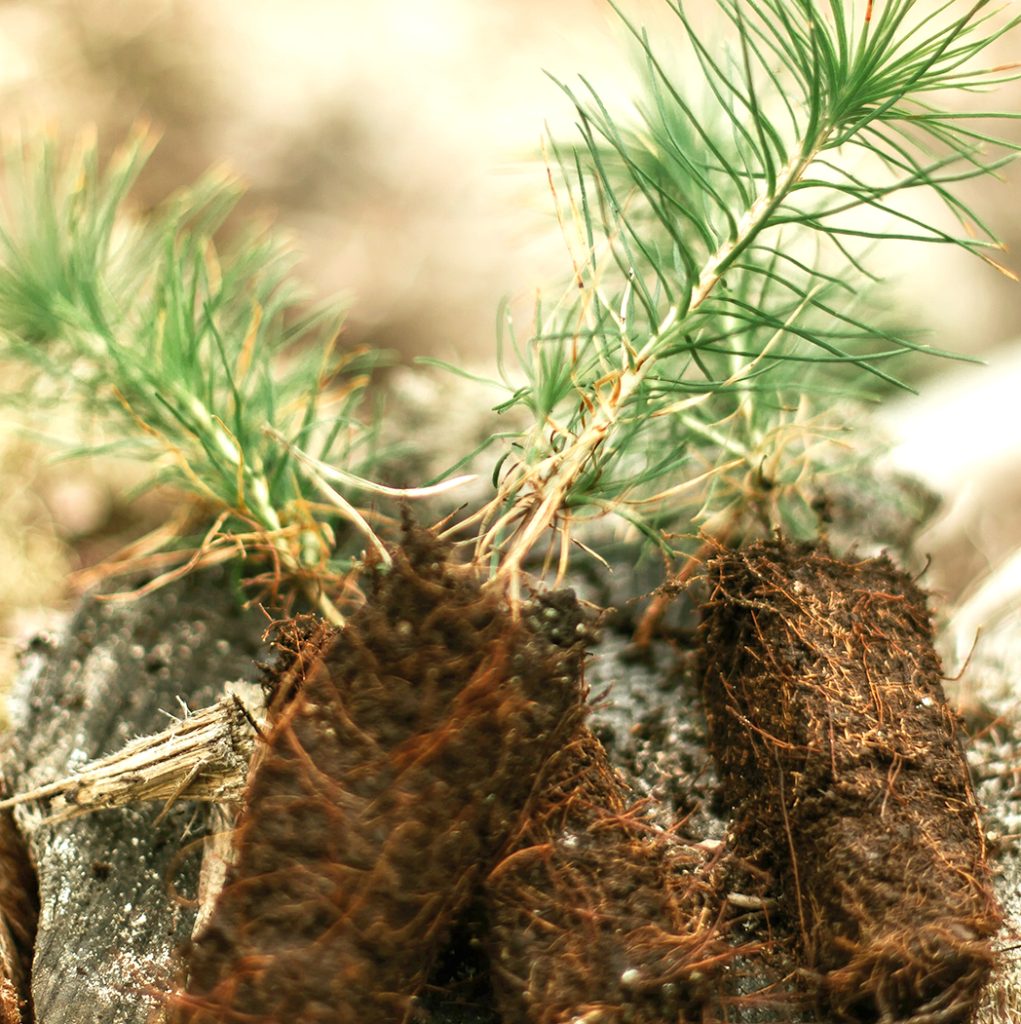 Nearly 80% of the Santa Clara Pueblo's forest land burned in the devastating Las Conchas fire in 2011. While many federal and other agencies had funds available for certain aspects of restoration, the Pueblo wanted to use their traditional ecological knowledge (TEK) for ecosystem restoration and natural materials in the process. They started the restoration at the top of their canyon and worked down its steep sides, stabilizing the side walls of stream beds and catching debris while letting stormwater filter through. This application of TEK earned them the Environmental Protection Agency (EPA) Least Impact Development (LID) Award in 2018.
Establishing an active seed-harvesting program was a part of this project. They collect seeds before they fall in the autumn. Seeds can be finicky; some like oak need to be planted within a month after harvest, while grass seeds can be stored up to 10 years. The Pueblo shares its seeds with the Jicarillo and Mescalero Apache tribal nurseries as well as the New Mexican State Extension Services at Mora. They have been able to plant 200,000 trees per year. Some of their restoration practices have been featured in a Scientific American article in 2021 as well as a PBS special.
Isleta Pueblo has a 10-year plan to use restoration ecology on their 2,200 acres of bosque. Part of their work is in conjunction with the Bureau of Reclamation. This year, their team is trying to remove invasive plants such as Siberian Elm, Salt Cedar, Russian Olive, and Arundo grass. The latter is a new invasive plant which grows 6-7 feet high, is used as food for elephants, and is extremely difficult to remove. They also use mechanical mastication for clearing and making mulch. Their goal is to re-establish connections between the now dry flood plain and the river. In other years, they have concentrated on fuel thinning in their forest land.
Laguna Pueblo is bordered on the east by the Rio Puerco. This river has a high sediment load which has rendered it hard to use for irrigation unless extensive restoration is done. The higher villages on the reservation still channel water from the mountains for their agriculture, The Bureau of Indian Affairs has helped the Pueblo with thinning and establishing fire breaks on their forested lands.
Sandia Pueblo has concentrated on prevention of fire along their stretch of bosque. They have a herd of goats and deploy them in the bosque as well as letting them graze the Pueblo grasslands.
Article written with the help of foresters from the different Pueblos, by Sue Brown